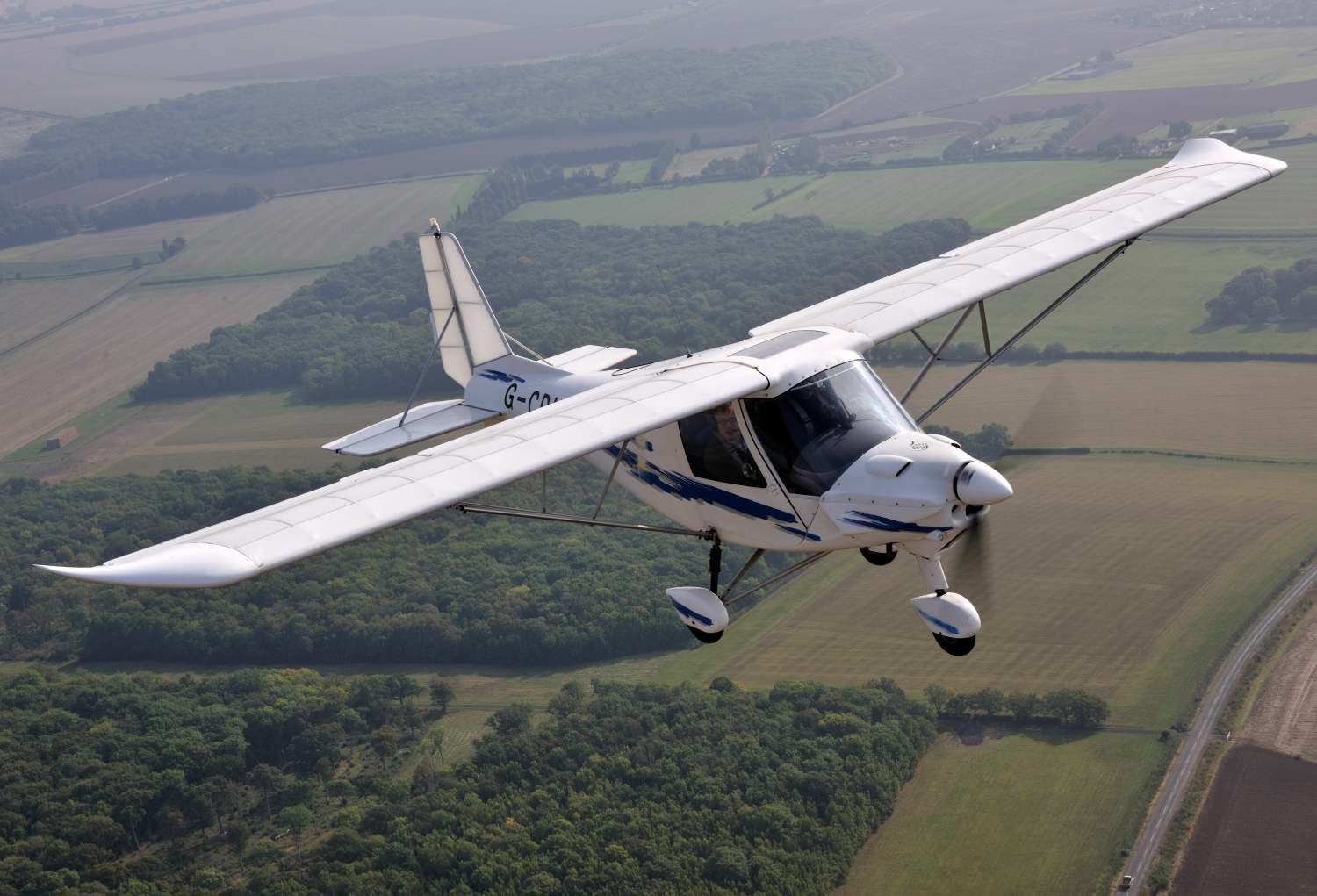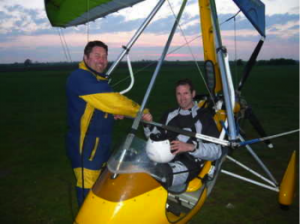 About us. Two Two Fly is the brain child and passion of Greg Burns a flying instructor from the Stansted Airport area in Hertfordshire and Cambridgeshire. It has become one of the most exciting and complete sporting experiences to be found anywhere in the United Kingdom.
Greg started flying when he was given a trial flight voucher as a Christmas present and from the first moment in the air he discovered that this was where he was meant to be. Greg embarked on a journey starting as a student pilot and culminating in the exciting Two Two Fly Microlights experience.
After qualifying as a pilot Greg spent hundreds of hours flying before joining an instructors course in Portugal.  After returning to the United Kingdom Greg worked at both Hunsdon Airfield in Hertfordshire and Sandy Airfield in Bedfordshire where he accumulated many hours both flying and teaching.
Greg has many accolades as both a pilot and teacher and his energy and enthusiasm is infectious.  Greg is now demonstrating the capabilities of flexwing microlights at various airfield events and displays across the country.
So many people have been caught up in the Two Two Fly phenomenon that the expansion of Greg's flying school and the corporate events business was a logical next step.
In 2012 Greg has added the fixed wing microlight experience with the purchase of his first Ikarus C42.
In 2015 Two Two Fly has purchased the well known Kent microlight strip in Middles Stoke. The fleet has now grown to two Ikarus C42s with a third imitate.
In 2018 Greg worked with the BBC's Country File taking Steve Brown in to the air over his childhood play ground of Sheppy.
In 2020 Two Two Fly purchased G CECC its seventh aircraft and 4th C42.