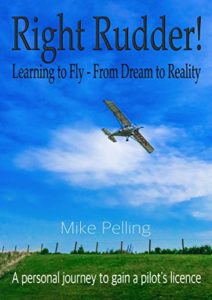 Ever since he was a young boy, Mike Pelling was fascinated by aeroplanes, and dreamed of one day learning to fly. At the age of 42, his dream finally became a reality, when he gained his National Private Pilot's Licence after training in microlights – and later bought his own aircraft. This entertaining and informative book charts Mike's personal journey from novice flier to qualified pilot – and the highs and lows along the way.
"This school supports the BMAA
Will the screen be visible in bright light?Will the device overheat in the sun?Have a back-up plan in place that works for you. Last summer we had reports of tablets and mobiles overheating in the cockpit and shutting down, leading to a rise in Airspace Infringements. The hot weather is back, so mak...
Popular Flying Experiences
What our customers say?
What Existing Customers Say About TwoTwoFly and why they love it
Yesterday you introduced me to micro-lights and on reflection I can only think how caring and professional you were. More than that, you took time, trouble and effort to make sure I got the most from the experience that I could. For me it was a pretty awesome experience I did want to drop you a line to thank you very sincerely.
Learning to fly is truly putting your life in the hands of an expert. Greg has not only shown his skill as a highly accomplished and skilful pilot but is able to motivate and inspire through his passion and dedication to his students. Greg has developed a huge network in the world of Microlight flying attracting accolades, recommendations and admiration from his peers as well as his students. Greg's tenacity and integrity shows in his teaching and his charisma shows in his capacity to make an exciting experience addictive fun.
Greg is an inspirational and dedicated professional, with a larger than life character that is balanced with a focused determination to achieve what ever goal is targeted.
Just a quick email to say thanks and how fantastic the training flight was. Your skill at instructing is perfect in every way and manages to instil confidence and takeaway any worries that may arise.
Experience what it feels like to fly through the clouds